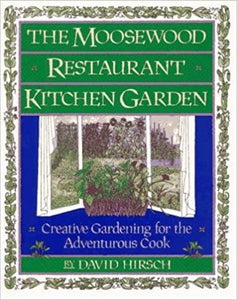 Condition: Like New -Text Clean and Crisp. The cover has minimal shelfwear.
Moosewood Restaurant Kitchen Garden is a practical guide to the planting, harvesting and use of more than 35 herbs and 30 different vegetables. This book includes valuable tips on garden construction, gardening techniques, (including crop rotation and seed starting)  harvesting, and cooking vegetables.  There are also culinary tips on how to get the best flavour from everything from asparagus to spinach, angelica to thyme and includes more than 50 easy-to-prepare recipes, such as gazpacho verde, sweet potato muffins and blueberry lemon tart. 
Moosewood Restaurant Kitchen Garden contains 7 garden plans, 7 perspective plans and 10 illustrated line drawings. This is a gardening book for cooks--and a cookbook for gardeners.
Enjoy our other Moosewood Restaurant Titles
Publishing Details
Paperback: 288 pages
Simon & Schuster; 1st Ed (March 15, 1992)
ISBN-13: 978-0671755973
Dimensions: 18.8 x 2.1 x 23.5 cm
Shipping Weight: 588