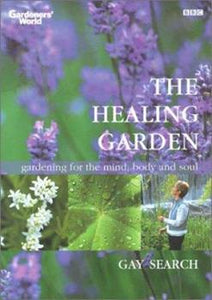 Condition: Like New -Appears Unread. Crisp and Clean. Dust Jacket has minor shelf wear.
In The Healing Garden, Gay Search delves into why gardening is so beneficial for our well-being and shows how to transform our own gardens into more soothing and balanced places of escape.
With practical advice on growing your own healing herbs, the best plants and flowers for scent and colour harmony, how to create a space for contemplation and ideas for low-allergen gardening The Healing Garden is the perfect book for committed gardeners and anyone looking for a new source of inspiration in their life.
Publishing Details
Hardcover: 176 pages
Stewart House; (May 1, 2002)
ISBN-13: 978-1553662648
Dimensions: 19.1 x 1.9 x 26.7 cm
Shipping Weight: 912 g