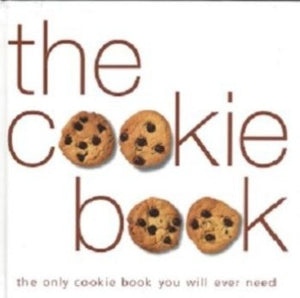 Condition: Very Good - Appears unread - The top edge of the cover has a small edge bump.
With as little as three ingredients, anyone can create these delicious treats. The Cookie Book has over 150 easy-to-follow recipes, beautiful photographs, hints and information about techniques, equipment and ingredients. Recipes cover chocolate and coffee, butter, spice and honey, citrus and fruit, coconut and nuts, and savoury cookies.

In this collection of recipes, you will find many that will evoke childhood memories and others may be entirely new, created to appeal to adult preferences. 
Publishing Details
Hardcover: 320 pages
Fog City Press; reprint (2002)
ISBN-13: 978-1875137954
Dimensions: 17.3 x 2.8 x 16.2 cm
Shipping weight: 698 g