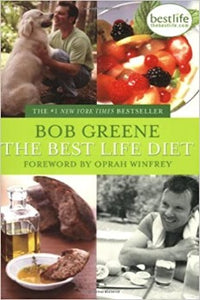 Condition: Like New  - Appears Unread.  Dust Jacket has minor shelf wear. 
The Best Life Diet is a lifetime plan for losing weight and keeping it off.  Bob Greene's plan is easily tailored to an array of tastes, lifestyles, and activity levels.  
Weight loss is difficult. By acknowledging that it is a complicated web of social rituals, cultural expectations, and habits, Greene is able to attack the problem of weight loss realistically and offers a long-term program that accounts for the challenges and constraints of the real world.
The Best Life Diet gives you the tools you need to change your life. The book also includes easy-to-follow meal plans that make it simple to meet your daily energy and nutrient requirements. Most important, Bob's plan doesn't end once you've lost weight. Instead, it gives you the tools you need to make living your best life second nature.
Publishing Details
Hardcover: 368 pages
Simon & Schuster (Dec 30, 2008)
ISBN-13: 9781451697476
Dimensions: 18.7 x 3.2 x 23.5 cm
Weight: 604 g