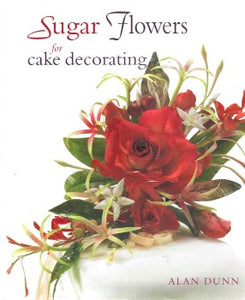 Condition: Like New -Appears as unread. No markings of any kind
The secrets to creating delicate, realistic sugarcraft flowers are revealed through hundreds of colour photographs that show each step in the creative process. Targeted at intermediate to advanced cake decorators, the instruction begins with selecting and using both basic and specialized equipment and making suitable fondants or other sugary icings from which an assortment of flowers can be fashioned.
Individual flowers, larger sprays, and complete arrangements are all covered, encompassing a total of 32 unique types of blossoms. Fifteen featured designs range from a simple but elegant heart-shaped anniversary cake to a breathtaking two-tiered wedding cake with floral sprays.
Publishing details
Hardcover: 144 pages
ISBN-13: 978-1847731227
Weight: 860 g
Dimensions: 22.86 x 1.91 x 26.04 cm
New Holland UK (Oct. 7, 2008)