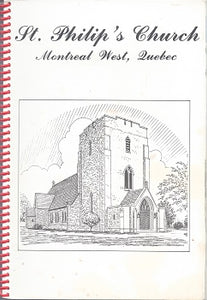 Condition: Used Good -  Some stains on front and back covers.  
Enjoy the tried and true favourites from the St. Philips Church community, some recipes are "oldies" but they are all "goodies". 
I recall my mother sitting at the kitchen table typing furiously for what seemed forever mumbling as she struggled to decipher the stacks of recipes donated by the congregants. 
Publishing Details
Spiral-bound: 82 pages
Published: St Philip's Church Montreal West QC, (1986)
Dimension: 
Shipping Weight: