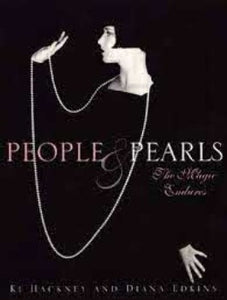 Condition: Like New
Pearls -- small white beads of purity and perfection have fascinated cultures for thousands of years. What is it about this ancient gem that has so closely bonded to our lives and culture?
People and Pearls reveal the power of pearls to bestow a sense of mystery, elegance, and grace. It offers a look at the world's most celebrated jewel through portraits of the women who have worn them from Queen Elizabeth to Marilyn Monroe.
There are more than one hundred photographs as unique as the subject of the book. Some are humorous. Some are romantic. And some capture the timeless elegance of Audrey Hepburn in Breakfast at Tiffany's.
Beautifully written and designed, People and Pearls is a cultural and historical look at the magic of pearls and is the definitive photographic book on the subject.

Publishing Details
Hardcover: 240 pages
Harper; (Sept. 19, 2000)
ISBN-13: 978-0060193317
Dimensions: 19.05 x 1.85 x 25.4 cm
Weight: 1.04 kg