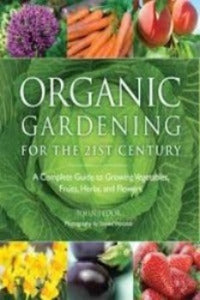 Condition: Very Good+    -Pages are clean and are not marred by notes or folds of any kind, minor scuffing on covers, appears unread. On the back cover pastedown is a concealed magnetic strip indicating it was part of a library collection.
Whether you're a beginner or experienced gardener, you'll discover expert advice on finding, choosing and growing the right plants that thrive without synthetic chemicals. In Organic Gardening step-by-step guidance is provided on soil preparation and eco-friendly soil improvers through to harvesting and storing.
Included is a comprehensive A-Z directory of 250 varieties of vegetables, fruits, nuts and herbs, plus the "top ten" health-enhancers. If you have a couple of acres of land or a few pots on the balcony you can rely on this resource to teach and inspire you. 
Publishing Details
Hardcover: 288 pages
Readers Digest; First Edition (March 1, 2001)
ISBN-13: 978-0762102969
Dimensions: 20.1 x 2.6 x 25.4 cm
Weight: 910 g