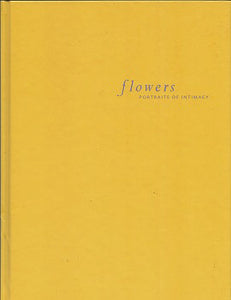 Condition: Used Very Good -Missing Dust jacket otherwise Like New
Award-winning photographer Adam Kufeld takes on the subject of flowers in a fresh and provocative way to describe the intricate forms hidden inside blossoms. His macro lens allows Kufeld to capture detail invisible to the naked eye, and take advantage of the naturally brilliant colour and suggestive forms of petal, stamen, and pistil to create images that transform their subject. His elegant, stylized, seductive portraits depict common garden flowers, including morning glories, bougainvillea, daisies, poppies, lilies, zinnias, roses, and passion flowers, as well as more exotic varieties, such as orchids.
Flowers: Portraits of Intimacy includes more than 60 photographs captioned with the common name of the flower and an introduction by acclaimed floral designer Rebecca Cole.
Publishing Details
Hardcover: 108 pages
Publisher: Harry N. Abrams (Oct. 1, 2001)
ISBN-10: 1584790792
ISBN-13: 978-1584790792
Dimensions: 21.91 x 1.59 x 28.89 cm
Shipping Weight: 832 g