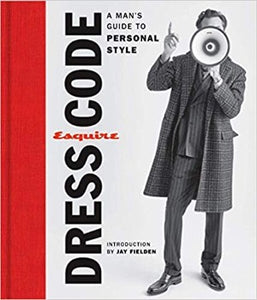 Condition: Like New -Appears unread.
Esquire Dress Code, visually bold, this sophisticated guide explains how to dress for any occasion, no matter your age, shape, or size.  Chapters from 'How to Dress for Every Stage of Life' to 'Casual Style' cover closet must-haves, investment pieces, choosing the perfect suit, selecting office attire, outerwear, and accessories. Fabulous images of fashion icons, celebrities (from Mick Jagger, Steve McQueen, Robert Redford to Ryan Reynolds, Idris Elba, Chris Helmsworth) and chiselled models illustrate each point.
Fashion might change but Esquire Dress Code provides the fundamentals for a personal look to last a lifetime. A perfect gift for those who would like to "up their game" and could use some advice and encouragement.
Publishing details
Hearst, (Sept. 3 2019)
Hardcover: 192 pages
ISBN-13: 978-1618372826
Weight: 1.74 kg
Dimensions: 21.8 x 2.3 x 25.6 cm