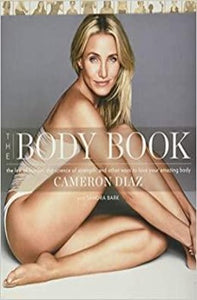 Condition: Like New
Beginning with nutrition, Cameron explains why instead of fearing hunger, women should embrace their body's instinct for fuel and satisfy it with whole, nutrient-dense foods.
Cameron also explains the essential role of consistent physical activity. Many women think about exercise in terms of pounds lost or muscle tone gained, but don't realize that working up a sweat is also essential for improving mood, boosting energy levels, and preventing disease. Cameron offers tips for choosing the right exercise program and shares her own workout strategies for looking and feeling your best.
Creating a healthy, beautiful body begins with learning the facts and turning knowledge into action. In The Body Book, women will find the tools they need.
Publishing Details
Hardcover: 288 pages
Harper Wave (Dec 31, 2013)
ISBN-13: 978-0007522057
Dimensions: 2.5 x 19 x 23.6 cm