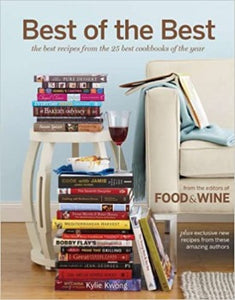 Condition: Like New -Minor shelf-wear on dust jacket.
Food & Wine editors search tirelessly for the most delectable dishes from the crème de la crème of the year's cookbooks. Best of the Best Vol. 11 contains recipes from Jean-Georges Vongerichten,  Jamie Oliver's (Cook with Jamie), Bobby Flay,  Alice Waters and Giada De Laurentius. 
Along with these fantastic choices, there are also another 20 never-been-published recipes from almost every author.   
Publishing Details
Hardcover: 288 pages
American Express Publishing (Aug. 5, 2008)
ISBN 13: 9781932624328
Dimensions: 26.3 x 21.1 x 2.3 cm
Weight: 1.12 kg