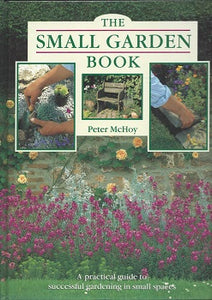 Condition: Like New -Appears Unread. Clean and Crisp. The cover has minor shelf wear.
Small Garden Book contains everything you need to know when planning and planting a small garden. 
Expert guidance on design basics, with examples of garden styles for inspirational ideas.
Advice on soft and hard landscaping on a small scale, including fencing, arches and pergolas, lawns, ponds, rock gardens,
How to design colour-themed beds and borders, with lists of the best plants to choose for your garden
Small Garden Book includes 700 colour photographs, diagrams and illustrations. 
Publishing Details 
Hardcover: 160 pages
Lorenz Books (January 1, 1995)
ISBN-13: 978-1859670651
Dimensions: 23.4 x 2.0 x 30.2 cm
Shipping Weight: 1.23 kg