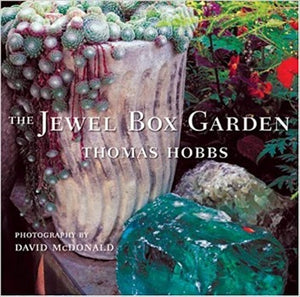 Condition: Like New -Unread copy - very minor abrasion on the cover.
Wouldn't it be wonderful if you could describe your garden as a jewel box full of beautiful plant treasures? In this sequel to the huge bestseller Shocking Beauty,  Vancouver garden guru Thomas Hobbs shows you how.

The Jewel Box Garden features 160 photos by renowned garden photographer David McDonald. In 12 chapters with titles such as "Gilding the Lily" and "Thinking Like a Plant," Hobbs explains his philosophy on gardening and life. In his own provocative way, he encourages people to tap into their creativity and build oases of peace in their hurried lives.
Publishing Details

Raincoast Books 2006
ISBN-13: 978-0881928020
Dimensions: 25.4 x 2.54 x 25.4 cm
Weight: 858 g