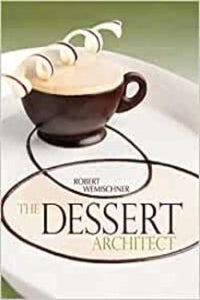 Condition: Like New 
The Dessert Architect is a book for professionals and serious amateurs about how to craft sensational multi-component desserts.
A complete guide to building versatile and creative desserts, The Dessert Architect offers valuable insight into developing a well-balanced dessert menu and modern plating techniques while featuring 50 detailed multi-component recipes that can be mixed and matched for endless combinations.
Its wealth of recipes is organized by the main ingredient for easy retrieval. Full-colour photographs of each completed dessert — along with step-by-step process shots — serve as a visual reference for the major techniques used in the recipes.  
Publishing Details
Hardcover: 448 pages
Delmar Publishers Inc; 1st edition (June 16, 2009)
ISBN-13: 978-1428311770
Dimensions: 22.2 x 2.5 x 27.9 cm
Weight: 1.47 kg

Oversized title shipping charge: $6.95