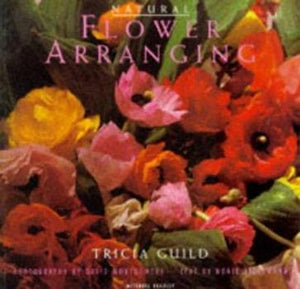 Condition:  Like New - cover has minor shelf wear

Natural Flower Arranging brings original, witty, and romantic designs to the art of flower arranging. 400 colour photos show how an array of blooms, used naturally and spontaneously, are the loveliest, least expensive, and most renewable way to brighten any interior.
Harmonize colours that have the same basic tones or boldly contrast striking magentas, pinks, and purples. Gleaming white arum lilies and tuberoses make a simple, strong display on their own, or they can tone down a more vibrant bunch. Use ferns and grasses; choose containers of glass, ceramic, or metalware that enhance flowers; and emphasize line, proportion, and scent. Whether you want a fragrant country garden in a basket or a centrepiece for a table, these arrangements will spruce up every room in the house.
Publishing Details
Paperback: 191 pages
Miller/Mitchell Beazley; (August 1, 1999)
ISBN-13: 978-1857328332
Dimensions: 26.5 x 1.5 x 25.7 cm
Weight: 882 g