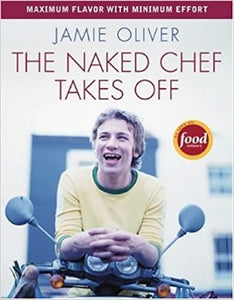 Condition: Like New   -Minor corner edge wear. Appears as unread.
The Naked Chef Takes Off offers readers more easy stripped-down recipes. Jamie features breakfasts, tapas, roasts, fish dishes, and desserts.   Best of all, each of the recipes is accompanied by Jamie's winning, off-the-cuff commentary, and straightforward food philosophy (Los Angeles Times) that inspires both new and experienced cooks.

Filled throughout with beautiful photographs of both the recipes and the chef, here is a book to savour and to share.
Publishing Details
Paperback: 288 pages
Hachette Books (2001)
ISBN-13: ‎978-1401308247

 
Dimensions :19.5 x 2.8 x 23.5 cm
Weight: 690 g